Salem Oregon Walk To Governor's Mansion
---
Back in November we wrote about how walking is not only a great way to maintain a healthy lifestyle, but according to a new study, it also contributes to increased Salem Oregon home values!
We thought you would enjoy this video of a walk from Mission MIll Museum to the Governor's Mansion with Tyler Burgess.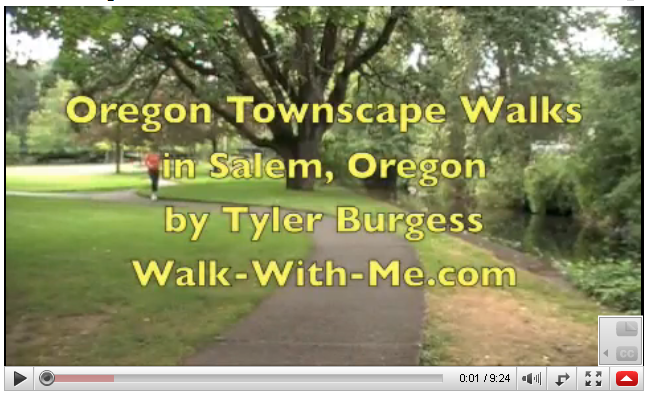 The walk follows a map from the book "Oregon Townscape Walks" by Tyler Burgess. This is a guidebook of walks in 22 Oregon towns, with 13 bicycle paths. Available at www.Amazon.com and www.walk-with-me.com.
The three Salem walking maps are: Mill to Mansion, Capital and Creeks, Taste of Salem. Distance varies from 3 miles to 5 miles, or connect all the walks for a fabulous 15 mile walk!

---
---