Salem OR December Home Maintenance
---
In the month of December, many owners of a Salem OR home turn their attention to the holidays, to lights and wreaths and cheerful displays that chase away the darkness of the shorter, colder days. This month's days—and nights—are usually filled with shopping, decorating, and entertaining, and the overly-busy homeowner is tempted to postpone routine maintenance tasks and overlook those specific to the month. Use this friendly reminder of "must do's" to jog your memory, clear your conscience, or just escape the chaos of the season.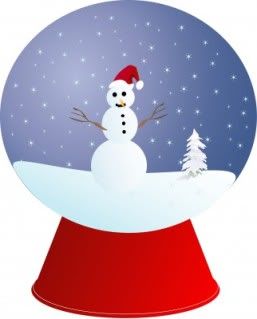 OUTSIDE:
Clean the gutters. Click here for tips on doing this quickly and safely.
Clean and oil garden tools.
Mulch around shrubs and trees.
Start a compost pile with raked leaves.
Download this

printable to-do list for gardeners

which covers the care of shrubs and trees, lawns, perennials and bulbs, clean-up, and maintenance.

View this YouTube video

to assist you in trimming your Salem OR home with lights and

check out this website

to learn how to wrap trees and bushes. (Check all lights for defects before using them.)
INSIDE:
Change the HVAC filter.
Check all smoke detectors.
Clean your oven.
Make certain your fireplace is clean and in good working order.

Click here

for tips about safely putting lights on the tree in your Salem OR home.
Buy and put up the tree.
Check lists for menus, gifts, etc.
Decorate the house.
Look under sink cabinets to check for moisture and/or leaks.
Having guests? Clean out the guest room (or space). Dust, vacuum, change linens. Prepare a care package of whatever you think your guest might enjoy. Spend the night in your guest room to make sure it´s comfortable.
Evaluate the amount of moisture in your home. Low moisture content in the air can cause excessive static electricity, dry coughs, and problems with your sinuses in the coldest parts of the winter. Consider purchasing a humidifier—cost ranges between $30 and $150. (Old home remedy trick: hang a sheet or towel in the shower area and keep it wet and the shower curtain open. Moisture then evaporates and gets into the air. Swap out the sheet or towel at least every week. This trick may make the coldest, driest months more comfortable.)
Check your roof for broken or missing shingles.
Although this list is long, the tasks are actually rather short and just may allow you time to rest, relax, and enjoy the month's activities.
Search all Salem Oregon homes for sale.
Dewey and Dave Whitton are Salem's Relocation Experts and understand that moving is both an exciting and stressful process. That's why they do everything in their power not only to help you find the perfect home but also make you feel right at home.
Dewey and Dave assist buyers looking for Salem Oregon real estate for sale and aggressively market Salem Oregon homes for sale. Be sure to Download your free guide to Salem and learn everything you need to know about making Salem, Oregon, your new hometown.
---
---