How To Keep The Kitchen Of Your Salem OR Home Green and Clean
---
It's time for spring cleaning, and what better place to begin than in your kitchen? And how better to do so than by using environmentally safe and inexpensive products you can make from items commonly found in the kitchen or in a local drugstore? Green enthusiasts advocate making your own all-purpose cleaner and urge you to discover the many uses of lemons, baking soda, cornstarch, borax, and white vinegar in maintaining a healthy, safe, and sparkling kitchen in your Salem OR home.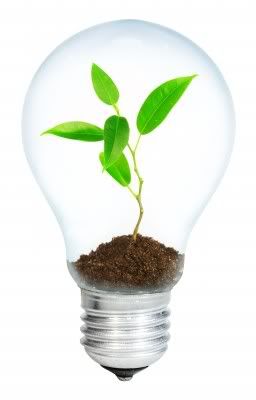 Where to start and what to do? Consider these easy-to-do suggestions:
1. Microwave
Fill a bowl with two cups water and a whole lemon, cut into slices. Place it inside and microwave for two minutes, then wipe it out with paper towels. The hot water softens food spills and the lemon cuts grease and keeps the microwave smelling fresh
2. Stove and oven
Spray stove spills with your green all-purpose cleaner and let stand 10 minutes for easier cleaning. Cover a fresh spill with salt until you have time to clean it.
3. Counters
Clean regularly with the all-purpose cleaner.
4. Dishes and dishwashers
If you hand-wash dishes, be sure to air-dry them in a rack as dirty or wet dish towels can recontaminate clean dishes. To reduce soap buildup in a dishwasher, occasionally fill the soap dispenser with baking soda or place a small cup of vinegar on the top shelf before running the empty dishwasher .
5. Sink, drain and faucet handle
Clean regularly with your homemade solution, especially after washing or rinsing raw meat. Don't forget to clean the faucet handle.
6. Refrigerator
Wipe down the handles, including the underside, daily. Every week, throw out anything that's past its date or shows age. Every three to six months, empty shelves and clean the inside with 1/4 cup baking soda in one quart warm water, then spray with your cleanser and air-dry. Remove drawers and clean under them. Before you return the food, wipe jars to remove drips. Clean the rubber gasket inside the door to ensure a tight seal. Vacuum the coils in the back and empty and clean the drip pan if necessary.
7. Pet bowls
Find a place besides the kitchen to clean turtle or frog habitats and empty pet bowls, or clean and sanitize the sink before you start washing fresh food. A pet bowl is a major source of bacteria in your Salem OR home!
8. Cutting boards
Most scientists believe wooden cutting boards are safest, as long as they are kept clean, sanitized and dry. Studies have shown wood hampers bacteria growth, while bacteria thrive in scars on plastic. Either way, keep them clean by running them through the dishwasher, or sanitize by spritzing with your cleaning solution. Always change boards or clean with soapy water after preparing raw food—even vegetables. They grow in dirt, after all.
9. Sponges and dish towels
Change dish towels daily, or more often if they're wet or dirty. Put sponges on the top rack of the dishwasher at the end of every day.
10. Cross-contamination
You know you're not supposed to put cooked food on the same surface you used for raw food, but it's not just a problem with cutting boards. You touch all kinds of things while you're handling raw food: Salt and pepper shakers, cabinet handles, etc. Pay attention to what you touch so you can wipe things down. Tip: It's not necessary to rinse raw meat and chicken—it just spreads bacteria.
A growing number of commercial non-toxic cleaning products for your Salem OR home are available as healthy and environmentally responsible alternatives. Seventh Generation, Shaklee, and Mrs. Mayer's products are often recommended.
Search all Salem Oregon homes for sale.
Dewey and Dave Whitton are Salem's Relocation Experts and understand that moving is both an exciting and stressful process. That's why they do everything in their power not only to help you find the perfect home but also make you feel right at home.
Dewey and Dave assist buyers looking for Salem Oregon real estate for sale and aggressively market Salem Oregon homes for sale. Be sure to Download your free guide to Salem and learn everything you need to know about making Salem, Oregon, your new hometown.
---
---