How to Deal With Offers On Your Salem Oregon Home
---
Once your home is listed on the open market and aggressively advertised, an offer can come in at any time. Although that is what you want – to sell your home – it may feel like everything is moving very quickly, especially if you get an offer a day or two after your Salem Oregon home goes up for sale! It's important to be prepared to make a decision quickly when the offer meets your criteria, but often sellers have a tendency to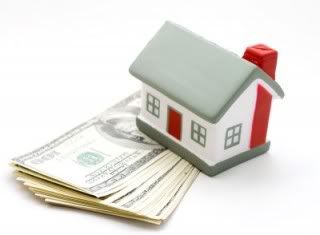 wait and see if they receive more or better offers. You will ultimately have to decide what to do, but it is not necessarily safe to assume that there will be a better offer in the future.
If an offer comes in that meets all your requirements, it's good to remember the old 'bird in the hand' saying. Sometimes properties stay on the market for months because a seller has refused a first offer to wait for a higher one that never comes. You should definitely have already set in your mind what would be acceptable to you in terms of price, your desired net, deposit, financing, contingencies, incentives, conveyances, and closing date, and careful review of these elements should be helpful in making your decision. Remember, you have three options: accept the offer, reject the offer, counter the offer.
If you are not fully satisfied with the offer presented to you, you can make a counter offer.
Typically, counter offers will state that the seller has accepted the buyer's offer subject to the following particulars which can address such items as:
Total consideration (generally a higher price)
Increasing the size of the earnest money deposit
Refusal to pay for certain reports or fees
Changing service providers
Altering closing or possession date
Excluding personal property from the contract
Modifying contingency time frames.
Just as a seller can submit a counter offer to a buyer, a buyer can counter the seller's counter, which will then become a counter-counter offer . There is no limit to the number of counter offers that can be submitted back and forth, but counter offers do contain time expirations . If the two parties involved in the sale of your Salem Oregon home finally reach an agreement, make certain that everything is in writing!
What about low-ball offers? Even if you consider the price being offered insulting, keep your emotions in check. Sometimes buyers are simply testing the waters and will respond positively to a counter offer from you, so keep your options open. You can always counter with definite terms that are favorable to you, the seller, but it is valuable to maintain communication with the buyer. Your countering is advantageous in that it keeps the buyer interested and it moves the negotiation forward, thus giving the buyer the opportunity to submit another offer you'll like better. When it comes to selling your Salem Oregon home, it can be difficult to remain unemotional and not take low-ball offers personally, but remind yourself that this is a business transaction. By the same token, while it is one thing to attempt to convince a buyer to purchase your home in a down market, you need to make money, too.
Search all Salem Oregon homes for sale.
Dewey and Dave Whitton are Salem's Relocation Experts and understand that moving is both an exciting and stressful process. That's why they do everything in their power not only to help you find the perfect home but also make you feel right at home.
Dewey and Dave assist buyers looking for Salem Oregon real estate for sale and aggressively market Salem Oregon homes for sale. Be sure to Download your free guide to Salem and learn everything you need to know about making Salem, Oregon, your new hometown.
---
---